Taming the Flames: Helping Clients Recognize, Understand and Move Beyond Anger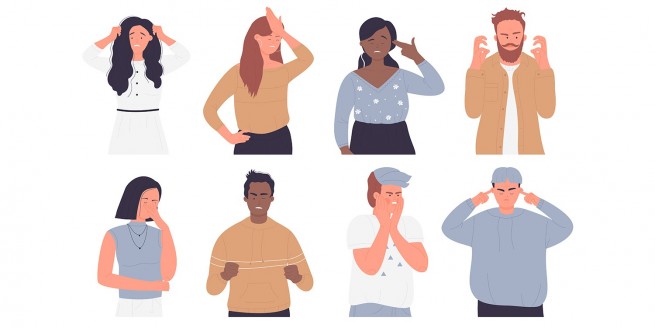 *Registration payment includes Credit Cards and Interfund Transfers ONLY.
Target Audience
Social workers, psychologists, licensed professional counselors, educators, school personnel, mental health professionals, clinicians, health and human service practitioners, and other health care professionals.
Description
Despite the absence of a diagnostic category for anger disorders, anger is often problematic for many clients presenting with depression, grief, shame, trauma/PTSD, ADHD or certain personality disorders. Left untreated, toxic anger is strongly associated with increased risk of coronary heart disease, high blood pressure, aggression and/or domestic violence, substance abuse, as well as conflictual interactions at home and at work.

This workshop will introduce clinicians to: the different faces of anger; the widespread impact of anger on one's overall functioning; and a variety of techniques to assist clients who are motivated to alter their anger expression patterns and to find greater peace within as well as in their interpersonal relationships with others.

Faculty
Kate Gotelli, MSW, LCSW
Mindful Awakening, PLLC

This presenter is being supported through a partnership between UNC-CH, School of Social Work and the NCAHEC Program.

Webinar Information
This webinar will be broadcast with Zoom. Instructions to join the webinar will be emailed prior to the event. You can test your computer by going to the Zoom Test Page.


South Piedmont AHEC has been approved by NBCC as an Approved Continuing Education Provider, ACEP No. 5096. Programs that do not qualify for NBCC credit are clearly identified. South Piedmont AHEC is solely responsible for all aspects of the programs.
Registering for and attending a South Piedmont AHEC program authorizes South Piedmont AHEC to take audio, video, and/or still images to be used for promotional and educational purposes. If you have concerns, please speak with a South Piedmont AHEC team member.
Objectives
Explain various expressions and functions of anger;
Describe the biopsychosocial effects of anger;
Examine how emotional regression fuels the anger response;
Demonstrate an understanding of various techniques for managing past & present anger;
Discuss how mindfulness, radical acceptance and shame resilience aid in moving through and letting go of anger.
Contact
Gabriela Staley MEd, 704-512-6523
Sessions
Dec 8, 2023
9:00 AM - 1:15 PM
Status

Open

Presenter(s)

Kathleen Gotelli MSW, LCSW, SEP

Date(s)

Dec 8, 2023

Time

9:00 AM - 1:15 PM

Check-In Time

8:45 AM

Credit

0.40 - CEU
4.00 - Contact Hours
4.00 - NBCC Hours
4.00 - NCASPPB GSB
4.00 - Contact Hours (category A) CE for NC Psychologists

Location

South Piedmont AHEC

Room

Live Webinar