South Piedmont AHEC Practice Support Services
Helping You Meet the Challenges!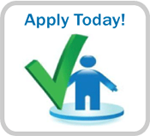 In this time of great transition in health care, practices need to position themselves for new payment models, incentive programs, and other health care reforms with continued focus on patient-centered care. While you likely want to pursue one or more proven, practice-based strategies to improve care, demands on your time and energy are increasing exponentially.
South Piedmont AHEC is currently able to provide these direct, individualized and on-site services at no cost. The South Piedmont Area Health Education Center (AHEC) Practice Support Services team assists eligible providers and practices throughout Anson, Cabarrus, Cleveland, Gaston, Lincoln, Mecklenburg, Stanly, and Union counties.
Services available to primary and specialty care practices with one or more eligible providers include, but are not limited to:
Click Here to apply for practice support services or to see how we can best assist you, contact Erin Cloutier at Charlotteahecpracticesupport@charlotteahec.org.
About Us: