Medical Emergencies in the Dental Office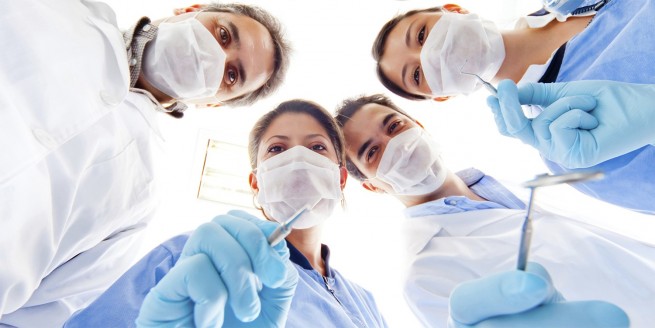 *Registration payment includes Credit Cards and Interfund Transfers ONLY.
Target Audience
Dentists, Dental Hygienists, Dental Assistants, other interested dental professionals.
Description
The basic principles for prevention and treatment of medical emergencies apply to treating patients in all dental care practice settings. Dental professionals need to be prepared to identify high-risk patients, assess pertinent clinic signs and symptoms, and render effective stabilizing treatment until qualified medical assistance arrives. Whether you practice in a traditional setting or in a specialty practice, this course is designed to review basic principles of risk reduction, patient assessment, and treatment options for selected emergency situations. This course includes case based discussions and interactive tool kits to prepare practices for medical emergencies.

6-Hour Workshop!

This workshop fulfills the dental office emergencies requirement for DA II status. This 6 hours total program meets the annual continuing education requirement in dental office medical emergencies for limited supervision hygienists per NCSBDE Rule 21 NCAC 16Z .0101 (a)(5) and (b)(1); and the biennial CE requirement for sedation dentists per NCSBDE 21 NCAC 16 Q.0501(e)(2)

Speakers
Jennifer Harmon, RDH, MS, BS
Dept of Dental Ecology
UNC Adams School of Dentistry



The North Carolina Area Health Education Centers are an ADA CERP Recognized Provider. ADA CERP is a service of the American Dental Association to assist dental professionals in identifying quality providers of continuing dental education. ADA CERP does not approve or endorse individual courses or instructors, nor does it imply acceptance of credit hours by boards of dentistry. Concerns or complaints about a CE provider may be directed to the provider or to the Commission for Continuing Education Provider Recognition at ADA.org/CERP.

The North Carolina Area Health Education Centers designates this activity for up to 6.0 hours of continuing education credits.

Disclaimer:
Dental Institutions providing dental education have an obligation to disseminate new knowledge related to dental practice. In doing so, some information or presentations may include controversial materials or commercial references. The Charlotte AHEC office acknowledges that there is potential risk to participants using limited knowledge when incorporating new techniques and procedures into their practices, especially when the continuing education program has not provided them with supervised clinical experience in the techniques or procedures to ensure that they have attained competence. Sponsorship of continuing education courses by the Charlotte AHEC office does not imply endorsement of a particular philosophy, product or procedure by this institution.

Disclosure Statement/Conflict of Interest:
In accordance with the ADA CERP Standard V., everyone involved in planning or presenting this educational activity will be required to disclose any relevant financial relationships with commercial interests and this information will be made available to participants at the start of the activity. As a continuing education provider, the Charlotte AHEC office is responsible for ensuring the content, quality and scientific integrity of all continuing dental education activities for which credit is provided. The Charlotte AHEC office is also responsible for taking steps to protect against and/or disclose any conflict of interest of the faculty/instructors presenting those courses.

Location(s) Information
This Hybrid event will be presented In-Person at the Airport Training Center Building K, Charlotte NC. The webinar will be broadcast with Zoom. Instructions to join the Live Webinar will be emailed prior to the event. You can test your computer by going to the Zoom Test Page

* Registering for and attending a Charlotte AHEC program authorizes Charlotte AHEC to take audio, video, and/or still images to be used for promotional and educational purposes. If you have concerns, please speak with a Charlotte AHEC team member.
Objectives
Explain the importance and the factors in preventing and managing an emergency situation
Describe the etiology, symptoms, and preferred treatment for the common medical emergencies that occur in the dental office
Discuss ways to prevent and prepare for dental office medical emergencies
Discuss stages of appropriate response to a medical emergency
Contact
Electives
Dec 15, 2023
8:30 AM - 3:45 PM
Status

Filled

Date(s)

Dec 15, 2023

Time

8:30 AM - 3:45 PM

Check-In Time

8:30 AM

Location

Room

Classroom 17/18
Dec 15, 2023
8:30 AM - 3:45 PM
Status

Open

Date(s)

Dec 15, 2023

Time

8:30 AM - 3:45 PM

Check-In Time

8:30 AM

Location

Room

Zoom