14th Annual North Carolina ALS Caregivers Conference
*Registration payment includes Credit Cards and Interfund Transfers ONLY.
Target Audience
Care coordinators, case managers, nurse practitioners, nursing assistants, nursing home administrators, OTs, COTAs, PTs, PTAs, physicians, physician assistants, psychotherapists, registered nurses, rehabilitation counselors, social workers, SLPs
Description
This conference is specifically designed to meet the educational needs of healthcare professionals and caregivers, who work with individuals diagnosed with Amyotrophic Lateral Sclerosis (ALS). It is also a source of information for people living with ALS. Also known as "Lou Gehrig's Disease," ALS is a progressive neuromuscular disease that affects nerve cells in the brain and the spinal cord. The complex and progressive nature of the disease requires expert intervention from diagnosis and throughout the course of the disease.

A Vendor Hall and demonstrations will be on-site.

Track Two - Healthcare Professionals
(Professional credits will be awarded)
Target Audience: Nurse Practitioners, Nurses, Speech Language Pathologists, Physical Therapists, Occupational Therapists, Respiratory Therapists, Social Workers, Neuropsychologists and Nursing Assistants

Healthcare Professionals/Track#2 Registration Fees
Pre-Registration fee ending 9/1/2023: $125.00
Registration fee starting 9/1/2023: $150.00

Track One - Persons living with ALS, caregivers & others interested in learning more about this disease
No CEUs to be awarded. This track will include hands-on demonstrations of medical equipment and adaptive equipment as well as updated information on caring for those living with ALS and their caregivers.
pALS/cALS + 1 Caregiver: FREE
Additional Caregiver: $50.00 each
Click HERE for the Registration Link for pALS/cALS.

Keynote Speaker

Ali Ingersoll, Ms. Wheelchair America 2023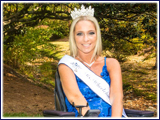 Ali Ingersoll, Ms. Wheelchair America 2023, is a DEI Strategy Consultant, healthcare advocate, writer, and public speaker. She started her advocacy mission after being repeatedly denied medically necessary equipment by insurance companies following a shallow water diving accident 13 years ago which resulted in C6 quadriplegia and the need for full-time wheelchair use.

Ali's passion lies in coaching people with disabilities on how to improve their quality of life through self-advocacy in order to live a life of independence, dignity, and grace.

Ali has guided individuals and families for over the last 13 years on striking the right balance between ensuring individuals and caregivers are cared for. It's tough, but she has found tips and tricks to finding and hiring great human beings, and working with family caregivers, to ensure everyone feels safe and does not get overwhelmed. Communication is the key! Ali has worked with over 70 caregivers in 13 years between hiring people and working with her own family.

Additional Speakers
Leo McCluskey, MD
James Caress, MD
Mark Antonitis, National Service Officer III
Shivangee Thorne, MSW, LCSW
Amber Ward, MS, ORT/L, BCPR, ATP/SMS, FAOTA
Katie L Sewell, PT, DPT, Board-Certified Neurologic Clinical Specialist
Scott Holsten, PT, ATP
Amy Wright, MCD, CCC-SLP
Darci Pernoud OTD OTR/L CEAS
Rachel Hillberry MS RD LDN CNSC
Alex Adams, BSW
Alicia Richardson, MSW, LCSW
Brian Reinertsen, MSW

Date/Time
Saturday, September 23, 2023
Healthcare Professionals: 8:00 am - 4:30 pm
pALS/cALS: 10:00 am - 4:30 pm


Location
Harris Conference Center
3216 CPCC Harris Campus Drive
Charlotte, NC 28208

Credit Information:
CEUs
This Activity fulfills the requirement of 0.7 Continuing Education Units (CEUs). (0.1 CEU is based off 60 minutes of instruction. CEUs are expressed in tenths.)

Contact Hours
This Activity fulfills the requirements for 6.5 Contact Hours. (1.00 contact hour is based off 60 minutes of instruction.)

NCBPTE Contact Hours
South Piedmont AHEC, as part of the NC AHEC system, is an approved provider by the North Carolina Board of Physical Therapy Examiners with regard to activities directly related to physical therapy for continued competence.

Occupational Therapy CEUs
As of July 1, 2018, the NCBOT no longer accepts applications for pre-approval of CCAs. OT practitioners need to make sure they are completing activities that comply with Section .0800 of the NCBOT Rules. 6.5 CCAs. Please select contact hours for your certificate

Speech-Language Pathologists
South Piedmont AHEC will issue Certificates of Completion only; the participant must self-track and record the certificate for ASHA Certification documentation. Choose contact hours or CEUs.

In Collaboration With: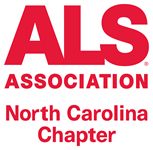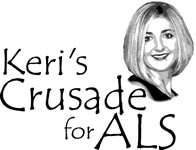 Objectives
Describe current evidence-based treatment options for ALS.
Correctly identify trends in ALS research.
Identify community resources available to help families impacted by ALS.
Verbalize strategies for helping persons with ALS and their families maintain the highest quality of life possible.
Contact
Electives