Vestibular Rehabilitation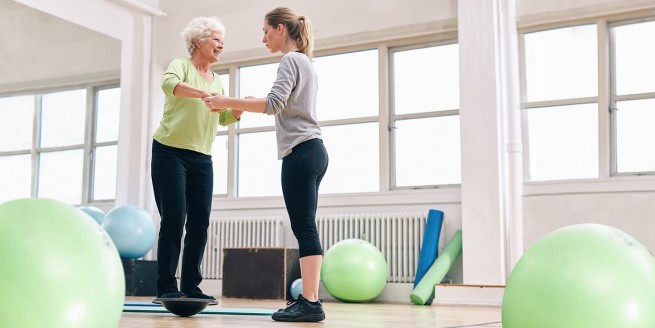 *Registration payment includes Credit Cards and Interfund Transfers ONLY.
Target Audience
Physical Therapists
Description
This course will focus on introductory instruction to enhance a clinician's ability to select, administer, and interpret vestibular testing in patients presenting with vestibular related complaints. Content will include training on differentiating between unilateral, bilateral, and central vestibular involvement along with introductory intervention techniques for BPPV and peripheral vestibular hypofunction.

Presenters:
Dr. Ban Saadeh Pitt, PT, DPT, OCS, CMTPT, CBIS
Dr. Rebecca Ploetz, PT, DPT
Expert Faculty from the Carolinas Rehabilitation Learning Academy


Date/Time/Course Location
Date: 5/22/2024
Time: 8:00am - 4:30pm

South Piedmont AHEC
Center for Learning and Development
5039 Airport Center Parkway
Building K
Charlotte, NC 28208-5885
Classroom 17/18

Registering for and attending a South Piedmont AHEC program authorizes South Piedmont AHEC to take audio, video, and/or still images to be used for promotional and educational purposes. If you have concerns, please speak with a South Piedmont AHEC team member.
Objectives
Describe the differential diagnosis of dizziness.
Correctly verbalize and/or demonstrate the pathophysiology, evaluation, and intervention techniques of BPPV.
Demonstrate understanding of the pathophysiology, evaluation and intervention techniques of unilateral, bilateral, and central vestibular dysfunction.
Contact
Sessions
May 22, 2024
8:00 AM - 4:30 PM
Status

Open

Presenter(s)

Ban Pitt , Becca Ploetz

Date(s)

May 22, 2024

Time

8:00 AM - 4:30 PM

Check-In Time

7:30 AM

Credit

0.70 - CEU
7.00 - Contact Hours
7.00 - NCBPTE Contact Hours

Location

Room

Classroom 17/18