Introduction to Interpersonal Psychotherapy (IPT) for Depression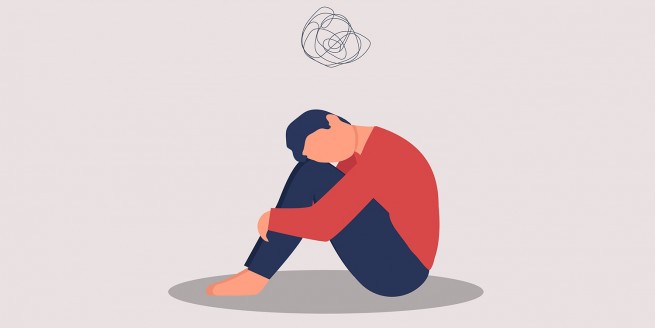 *Registration payment includes Credit Cards and Interfund Transfers ONLY.
Target Audience
Social workers, psychologists, licensed professional counselors, educators, school personnel, mental health professionals, clinicians, health and human service practitioners, and other health care professionals.
Description
Interpersonal Psychotherapy (IPT) is an evidence-based treatment for clients with a diagnosis of depression. This two-day webinar will focus on introducing practitioners to IPT. We will focus specifically on how to conduct IPT with depressed clients including the therapeutic role, techniques, and common issues. We will also review adaptations of interpersonal psychotherapy for both mood and non-mood disorders. Discussion of the use of IPT across cultures and adaptations for the use of IPT in group, conjoint, and telephone formats will be explored. A review of the epidemiology and diagnosis of depression will be provided, but will not be the focal point of the workshop. This workshop will focus primarily on using the treatment with adult clients, but will include some examples with adolescents.

Dates/Times
Thursday, March 14, 2024 - 9:00 am - 12:15 pm
Friday, March 15, 2024 - 9:00 am - 12:15 pm
(Must Attend Both Days to receive credit)

Faculty
Betsy (Sarah E.) Bledsoe, PhD, MPhil, MSW

This presenter is being supported through a partnership between UNC-CH, School of Social Work and the NCAHEC Program.

Webinar Information
This webinar will be broadcast with Zoom. Instructions to join the webinar will be emailed prior to the event. You can test your computer by going to the Zoom Test Page.


South Piedmont AHEC has been approved by NBCC as an Approved Continuing Education Provider, ACEP No. 5096. Programs that do not qualify for NBCC credit are clearly identified. South Piedmont AHEC is solely responsible for all aspects of the programs.
Registering for and attending a South Piedmont AHEC program authorizes South Piedmont AHEC to take audio, video, and/or still images to be used for promotional and educational purposes. If you have concerns, please speak with a South Piedmont AHEC team member.
Objectives
Discuss the epidemiology and diagnosis of depression and the historical and theoretical context of Interpersonal Psychotherapy (IPT);
Explain how to begin interpersonal psychotherapy including beginning IPT, identification of problem areas, and termination;
Identify four interpersonal problem areas: grief, interpersonal disputes, role transitions, and interpersonal deficits;
Describe the techniques in IPT and the therapist's role;
Examine common therapeutic issues and client questions;
List adaptations of IPT for mood and non-mood disorders;
Address special topics and additional training and resources.
Contact
Gabriela Staley MEd, 704-512-6523
Sessions
Mar 14 - 15, 2024
9:00 AM - 12:15 PM
Status

Open

Presenter(s)

Sarah E (Betsy) Bledsoe PhD, MPhil, MSW

Date(s)

Mar 14 - 15, 2024

Check-In Time

8:30 AM

Credit

0.60 - CEU
6.00 - Contact Hours
6.00 - NBCC Hours
6.00 - NCASPPB GSB
6.00 - Contact Hours (category A) CE for NC Psychologists

Location

South Piedmont AHEC

Room

Live Webinar