Substance Use Disorders, Mental Health, and Burnout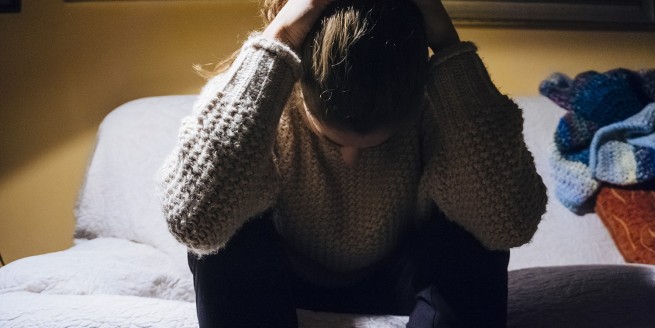 *Registration payment includes Credit Cards and Interfund Transfers ONLY.
Target Audience
Dentists, hygienists, dental assistants and other health care providers interested in the topic.
Description
This course covers the state requirement for license renewal education for dentists and dental hygienists for substance abuse and mental health.

Mental health issues are often viewed as isolated events in an individual while often associated with the individual as being "weak" or not able to stand the pressure. Drug and alcohol problems are often thought of as separate issues from mental health maladies while in fact nothing may be further from the truth. Often stressors can lead to mental health issues or use of drugs and alcohol or BOTH. Mental health illnesses can also lead to drug/alcohol abuse and drug/alcohol abuse can also lead to mental health illnesses.

Stress, anxiety, depression, and professional burnout, in conjunction with workforce shortages, can all contribute to and magnify the difficulties in today's treatment environment to varying degrees causing fear and uneasiness.
Apparently, the major medical/disease impact Covid had on our society is for the most part behind us. However, all signs indicate that the impact Covid had and continues to have on our mental health may be just starting to manifest itself and may continue with us for some time in the foreseeable future.

This course will address what we as a dental profession must do and modify to educate and protect ourselves, our patients, and our profession from the effects of mental health illnesses. I will discuss ways to practice dentistry in a healthy manner so that we can provide dentistry and protect our profession that we so dearly love and have the privilege to practice.

Speaker
J. William Claytor, Jr, DDS, MAGD




The North Carolina Area Health Education Centers are an ADA CERP Recognized Provider. ADA CERP is a service of the American Dental Association to assist dental professionals in identifying quality providers of continuing dental education. ADA CERP does not approve or endorse individual courses or instructors, nor does it imply acceptance of credit hours by boards of dentistry. Concerns or complaints about a CE provider may be directed to the provider or to the Commission for Continuing Education Provider Recognition at ADA.org/CERP.

The North Carolina Area Health Education Centers designates this activity for up to 6.0 hours of continuing education credits.

Disclaimer:
Dental Institutions providing dental education have an obligation to disseminate new knowledge related to dental practice. In doing so, some information or presentations may include controversial materials or commercial references. The Charlotte AHEC office acknowledges that there is potential risk to participants using limited knowledge when incorporating new techniques and procedures into their practices, especially when the continuing education program has not provided them with supervised clinical experience in the techniques or procedures to ensure that they have attained competence. Sponsorship of continuing education courses by the Charlotte AHEC office does not imply endorsement of a particular philosophy, product or procedure by this institution.

Disclosure Statement/Conflict of Interest:
In accordance with the ADA CERP Standard V., everyone involved in planning or presenting this educational activity will be required to disclose any relevant financial relationships with commercial interests and this information will be made available to participants at the start of the activity. As a continuing education provider, the Charlotte AHEC office is responsible for ensuring the content, quality and scientific integrity of all continuing dental education activities for which credit is provided. The Charlotte AHEC office is also responsible for taking steps to protect against and/or disclose any conflict of interest of the faculty/instructors presenting those courses.
Objectives
Discuss the effects stress, anxiety, burnout, perfectionism, and substance abuse can have on our mental health and how it may affect our lives.
Explore the impact and potential interactions associated mental health illness and substance use disorders.
Define burnout and its applicability to the dental office with recommended solutions addressing the Six (6) Burnout Mismatches found in our offices and personal lives.
Contact
Sessions
Feb 21, 2024
6:00 PM - 7:30 PM
Status

Open

Presenter(s)

Bill Claytor DDS, MAGD

Date(s)

Feb 21, 2024

Time

6:00 PM - 7:30 PM

Check-In Time

6:00 PM

Credit

0.10 - CEU
1.50 - Contact Hours
1.50 - ADA CERP

Location

Live Webinar

Room

Zoom