SAT Prep: Achieve Peak Performance and Higher Scores!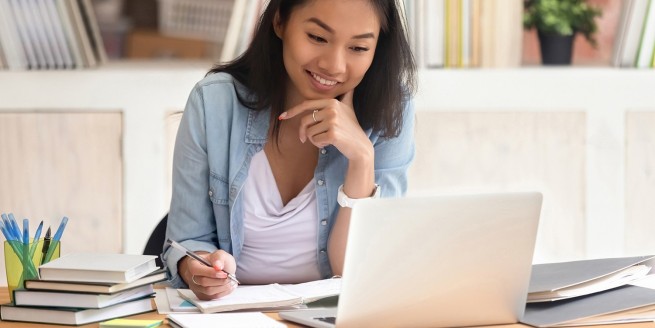 *Registration payment includes Credit Cards and Interfund Transfers ONLY.
Target Audience
High school students who will be attending college.
Description
We understand that a competitive SAT score helps distinguish you on your college applications in order to increase your chances of getting into the school of your choice, and even possibly obtaining a scholarship. Let our certified teachers partner with you! In this workshop, you'll learn effective test-taking skills and discover subject areas where improvement is needed to achieve better results. Let our certified teachers partner with you in order to reach your goals!

At the end of the workshop, there will be a parent-student-teacher consultation where the results of the mock test will be reviewed.

Speaker
Carolinas Competitive Edge Tutoring Team
Objectives
Learn test-taking strategies specific to the SAT exam.
Build familiarity and confidence in the SAT exam content.
Identify strength and weakness areas concerning the SAT exam.
Contact
Sessions
Mar 23, 2024
9:00 AM - 3:00 PM
Status

Open

Presenter(s)

Brenton Brown , Alexis Robinson

Date(s)

Mar 23, 2024

Time

9:00 AM - 3:00 PM

Check-In Time

9:00 AM

Credit

6.00 - Contact Hours

Location

Room

Classroom 17/18