Super Science Saturdays! What's shakin' bacon? Conducting a fetal pig autopsy while learning about human anatomy.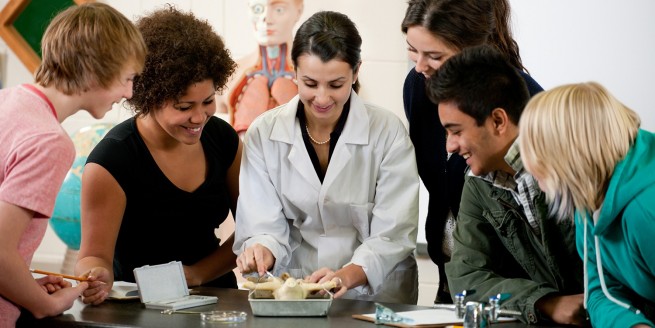 *Registration payment includes Credit Cards and Interfund Transfers ONLY.
Target Audience
High School students that love science and want to learn more about careers in healthcare.
Description
The success of a student in a medical program relies in part on reading, understanding, and following through with instructions. In addition, comfort working in teams and with dissection is a must as this is often part of preparatory programs. This workshop will explore all of these components as we dissect a fetal pig and compare fetal pig anatomy to human anatomy.
Objectives
Students will work together in effective teams of diverse backgrounds.
Students will follow an autopsy protocol as they dissect a fetal pig.
Students will familiarize themselves with pig anatomy as it relates to humans.
Students will use tools typical of dissection as well as electronic balances.
Contact
Sessions
Apr 20, 2024
10:00 AM - 12:00 PM
Status

Open

Presenter(s)

Maya Schultz

Date(s)

Apr 20, 2024

Time

10:00 AM - 12:00 PM

Check-In Time

9:30 AM

Credit

2.00 - Contact Hours

Location

Room

Classroom 17/18