Oncology Nursing Certification Review Course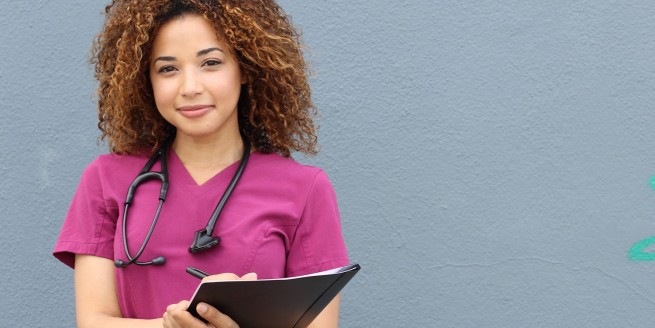 *Registration payment includes Credit Cards and Interfund Transfers ONLY.
Target Audience
This course is intended for staff nurses, nurse managers and educators practicing in the area of oncology nursing. It is also ideal for RNs who are new to the specialty, those re-entering the field who desire a refresher course or RNs transitioning from another area into oncology nursing.
Description
ATTENTION: Registration Deadline: 02/17/2024 or as soon as we meet the capacity. This would allow us time to mail you the handouts in advance.

This concise review course is designed to meet the needs of oncology nurses in the oncology setting. Those nurses who are preparing for the Oncology Certified Nurse (OCN) exam as well as nurses seeking a comprehensive oncology review will benefit from the curriculum.

OCN Test Content Outline Topics:
•Care Continuum
•Oncology Nursing Practice
•Treatment Modalities
•Symptom Management and Palliative Care
•Oncologic Emergencies
•Psychosocial Dimensions of Care

Learner Outcome:
Participants will provide evidence of reinforced or increased knowledge and readiness for sitting for OCN exam by providing at least one evidence-based practice learned from this course.

Speaker:
Barbara J. Wilson, MS, RN, OCN, AOCN, ACNS-BC

Barbara J. Wilson was the Director of Oncology Professional Practice for WellStar Health System in Georgia. She is a Clinical Nurse Specialist with advanced practice certification in oncology nursing and currently self-employed.

In addition to an oncology nursing career in acute health care settings, she has been a lifelong learner and educator. Barbara has articles published in peer reviewed journals and numerous local, regional and national presentations to oncology nursing and oncology professional audiences. She has served as clinical faculty for several nursing programs and has authored chapters in the Oncology Nursing Society "Chemotherapy and Immunotherapy Guidelines and Recommendations for Practice" and Core Curriculum Study Guide.

She was selected to represent the ONS membership at large to co-author the "Oncology Nursing Society Scope and Standards of Practice" released in March 2019. Most recently she represented "clinical practice" on the ONCC Task Force to re-define "nursing practice for certification eligibility". This revision was approved by the Board for implementation January 2021.

CE Credit:
7.50 Nursing Contact Hours will be awarded.

South Piedmont Area Health Education Center, Nursing Education approved as a provider of nursing continuing professional development by the North Carolina Nurses Association, an accredited approver by the American Nurses Credentialing Center's Commission on Accreditation.
Nurses must attend at least 90% of the course to receive a full CE credit; no partial credit will be awarded.
Live Webinar Information
This Live Webinar will be broadcast with Zoom. Instructions to join the Live Webinar will be emailed prior to the event. You can test your computer by going to the
Zoom Test Page
Registering for and attending a South Piedmont AHEC program authorizes Charlotte AHEC to take audio, video, and/or still images to be used for promotional and educational purposes. If you have concerns, please speak with a South Piedmont AHEC team member.
Objectives
Review mechanism of action for selected chemotherapy, targeted, and immunotherapy agents.
List equipment and practices nurses are required to use for safe handling and disposal of cytotoxic agents.
Identify antineoplastic agents with high risk for hypersensitivity reactions and evidenced based care to prevent and treat these reactions.
List risk factors, assessment, and nursing care foe five metabolic and four structural events as potential oncologic emergencies.
List similarities and differences between hospice and palliative care.
Discuss the role of surgery for diagnosis, treatment and salvage in the presence of cancer.
Contact
Yuen Cheung DNP, RN, NPD-BC, 704-512-6523
Sessions
Mar 9, 2024
8:00 AM - 4:30 PM
Status

Open

Date(s)

Mar 9, 2024

Time

8:00 AM - 4:30 PM

Check-In Time

7:45 AM

Location

Live Webinar

Room

Zoom