Maintenance of Certification Part IV
South Piedmont AHEC sponsors activities through the American Board of Medical Specialties (ABMS) Portfolio Program that promote our quality and safety improvement aims and while helping you earn continuing certification (MOC) credit from a participating ABMS Member Board or from the National Commission on Certification of Physician Assistants (NCCPA).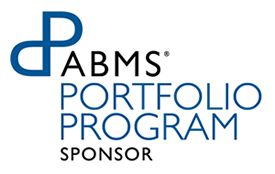 South Piedmont AHEC was approved in late 2013 to be a sponsor and can assist physicians with receiving MOC Part IV credit across 17 ABMS specialties for meaningful participation in projects designed to improve your practice and the care of your patients. South Piedmont AHEC is one of few programs, nationally, that can offer this service to all physicians, and is purposefully structured to provide the education, strategy and support to physicians as they work, in alignment with Board-reported Quality metrics, to improve patient outcomes.

You may select from curated, approved activities that our organization is implementing, or develop your own activities and submit them to our Portfolio Program for approval. Activities can be large in scale to address systemic and clinical issues or smaller activities to improve a specific area of practice. We provide a simple and unified process for earning your CME or MOC credit. We are able to offer MOC Part IV credit, as well as AMA PRA Category 1 Credit™.
NCCPA
Certified Physician Assistants can earn Category 1 PI-CME credit with the National Commission on Certification of Physician Assistants (NCCPA) for participating in activities with South Piedmont AHEC. Thanks to a collaborative agreement between NCCPA and the ABMS Portfolio Program, certified PAs can receive this high-value CME credit for participation in patient safety and performance improvement activities to improve the quality of patient care.
For more information click here: https://www.nccpa.net/abms-portfolio-program
Board Specific Credit
The table below shows what each participating Member Board awards to a physician who completes an approved activity through a sponsor organization. Any Board not listed does not currently participate in the ABMS Portfolio Program and credit must be submitted independently by a physician, as applicable.